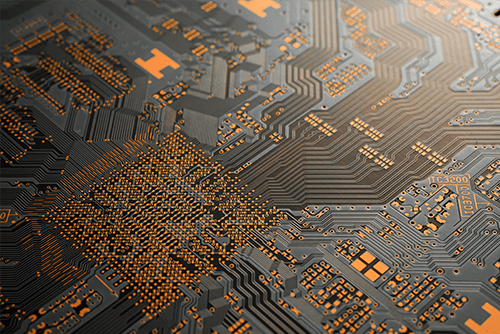 What is PCB reverse engineering?
Customers often come to us with a board or a finished product and require more of the same boards to be reproduced, this is where our electronic reverse engineering services come into play.
In electronics, reverse engineer refers to PCB boards that are rebuilt from assembled products or circuit boards that may potentially be faulty and need replacing, or new PCBs designed to mimic the functionality of those you already have.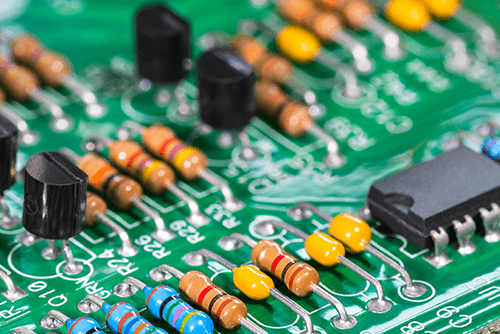 How do ABL reverse engineer a PCB?
We used technology to computer scan artwork, photos or circuit boards to produce CAD data for photo plotting to enable new PCB's to be produced. This is a much more economical way of replacing the board and saves the costs involved in re-designing the CAD layout. It also ensures the new PCB will function just like the original, while removing any risk of errors.
Why not make an exact copy of the original PCB?
If we were to copy the board exactly, it would be both time consuming and expensive to source the old components previously used, rather than using new, improved components that are readily available. So whilst the new boards are produced to function and perform in the same way, or often better than the original, they are not an exact replica.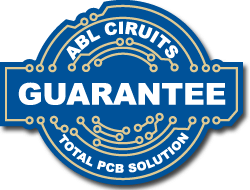 Contact us today
ABL Circuits have been reverse engineering circuit boards for over 35 years, producing new boards alongside redesigning existing boards for our customers to save time and money. Get in touch with one of your team today on 01462 894312 or use our online quotation form to find out how we can help you.
Frequently Asked Questions
Quite a complex and timely process. firstly we would remove all the components and calculate their values. this can be the toughest and more time consuming part of reverse engineering as often componetns are obsolete and we need to fond alternatives. once we have compiled a Bill of Materials (BoM) we would then work on the PCB layout. for a single or double layered PCB we would meausre and draw the PCB on our CAD software. if the board is mulitlayered or very complex we would get the PCB x-rayed to provide us with the exact layout.
No, some PCBs will be copyrighted and we're unable to use other companies' work.
It will be extremely close, but there may be very slight difference in the layout. this shouldn't effect how the PCB performs though.
Our reputation as one of the country's most reliable and trustworthy blank PCB manufacturers has been built up through decades of dedication to our customers and the promise that your circuit boards will be delivered "on time, every time". Whether you are ordering our bare boards or choosing our total PCB solution, we pride ourselves on offering some of the best lead times in the industry, without compromising our quality and service.
Take a look at our online quotation page and see just how competitive our prices are for your blank PCB service needs.
I would definitely recommend this company to anyone
Design Director
After trying several other companies to no avail, we found ABL on the web and from the word go they handled our enquiry efficiently. We received a speedy quote which was very professional, laying out all the costs, so we ordered from them and our parts arrived as per confirmation and were exactly what we ordered. I would definitely recommend this company to anyone who has a PCB requirement and needs a reliable company.

Fast
You will benefit from the fastest leadtimes in the UK. Your ABL Circuits PCB's will be delivered within 5 working days as standard.

Friendly
Your order will be dealt with promptly by a friendly and conscientious team, committed to providing a high level of service.

Exceptional
You will also benefit from our exceptional 8 hour same day express service for your urgent prototypes.

Experienced
The knowledge gained from 30 years of experience eliminates your risk in dealing with ABL Circuits.

Dependable
Your deadlines are critical to you and us, that's why we guarantee you will receive your boards on time, every time in perfect condition.
News, blogs & articles
Latest blogs from ABL
The Critical Role of PCBs in Military Radar Systems
Printed circuit boards (PCBs) play a vital role in military radar systems, acting as the backbone for the electronic components and circuitry that enable radars to ...
Read Post
The Importance of Quality Assurance for OEMs in PCB Production
Here's a claim we're confident in making: you've interacted with printed circuit boards (PCBs) in some way or another multiple times already today. In fact, you're doing ...
Read Post
PCBs in Electric Vehicles: Powering the Future of Transportation
Electric Car Being Charged - Photo by Bob Osias There's no denying that electric vehicles are the future of motoring, despite the recent talk of delaying the switch. ...
Read Post
See what others say
Testimonials
Mark
Very nice company to work with as they are always happy to help solve any of my problems fast and good quality work. They are my number one PCB supplier.
Nigel
Excellent service, fast and efficient with excellent help during the development of the circuit design. Great pricing structure and very professional.
CB
We have always had ABL as one of our major suppliers of PCB's. They have always proved to deliver a reliable and quality service. Combine this with the competitive price and lead time, they are a service that you can trust.