Small Scale PCB Manufacturing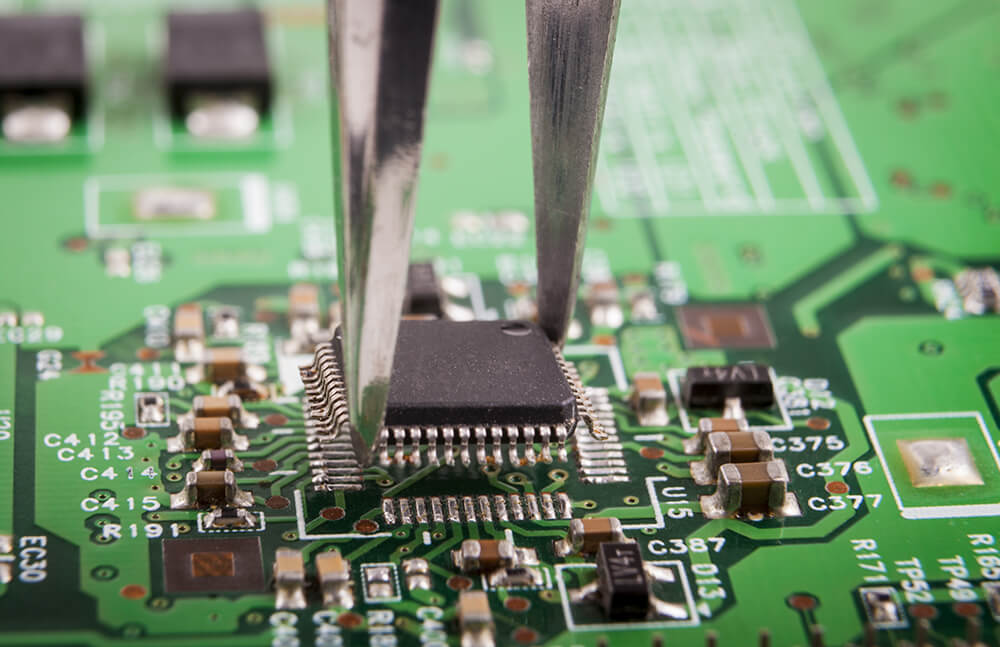 PCB's on a smaller scale
Here at ABL Circuits, producing small scale printed circuit boards at the highest quality is our bread and butter. We've been doing it for almost 40 years and we really know our stuff when it comes to manufacturing and assembling boards.
How we can help
Whilst we service both large and medium-sized orders, we specialise in creating high precision and quality boards for small to medium-sized, or even startup companies, at an affordable price. The majority of our clients are looking for a personal touch, someone who will understand their product and get under the skin of what they need and what they are looking for from a PCB.
The fastest standard lead times in the industry
We operate as a one-stop-shop for all your design, manufacturing and assembly needs at affordable prices. From PCB design and manufacture, prototypes to complete product assembly, and blank PCBs, ABL Circuits offer the fastest standard lead time in the industry. The majority of our batches are fabricated within 5 working days, and your blank PCB can be produced within 8 hours after receiving the Gerber files.
If a 'Geber file' or other PCB lingo is not your strong suit, then don't worry, we can take the hassle out of the equation and help guide you through the process to cross the finish line with your high quality product in hand.
Our manufacturing abilities and experience allow us to produce one off prototypes for clients, small batches, as well as large scale volume production, whilst offering a range of different material thicknesses, resist colours and surface finishes to fit your needs. You can choose from a range of printed circuit boards from single sided, to double sided, multi layer and more.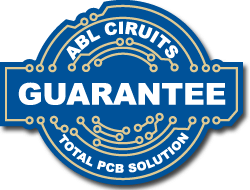 Get in touch with us
To find out more about small scale pcb manufacturing get in touch with one of our experienced team members on 01462 894 312, or via our quote form to get a specific quote to cater for your needs.
Our reputation as one of the country's most reliable and trustworthy blank PCB manufacturers has been built up through decades of dedication to our customers and the promise that your circuit boards will be delivered "on time, every time". Whether you are ordering our bare boards or choosing our total PCB solution, we pride ourselves on offering some of the best lead times in the industry, without compromising our quality and service.
Take a look at our online quotation page and see just how competitive our prices are for your blank PCB service needs.
Probably the best quality of board that I have received
Ian - MES
First time user of ABL and placed an order for a 4 layer board with 2oz copper on all layers. Order received in 5 days and the quality of the board was excellent. Probably the best quality of board that I have received from using countless suppliers. Would definitely recommend ABL for PCB manufacture and will be using them again for my next PCB request.

Fast
You will benefit from the fastest leadtimes in the UK. Your ABL Circuits PCB's will be delivered within 5 working days as standard.

Friendly
Your order will be dealt with promptly by a friendly and conscientious team, committed to providing a high level of service.

Exceptional
You will also benefit from our exceptional 8 hour same day express service for your urgent prototypes.

Experienced
The knowledge gained from 30 years of experience eliminates your risk in dealing with ABL Circuits.

Dependable
Your deadlines are critical to you and us, that's why we guarantee you will receive your boards on time, every time in perfect condition.
News, blogs & articles
Latest blogs from ABL
SMT assembly process
Printed Circuit Board on a Factory Assembly Line with Automated Robotic Arm for Surface Mounting Microprocessors to the Motherboard. When the components for your ...
Read Post
PCB Etching 101
Etched PCB Board PCB etching is one of the most important elements of the PCB manufacturing process. It involves removing copper from the surface of the PCB in order ...
Read Post
What is a PCB drill and how do they work?
PCB drills are complex pieces of machinery that are used to create printed circuit boards (PCBs). When creating PCBs, precision is everything. For this reason, ...
Read Post
See what others say
Testimonials
Electronics Consultancy
When we needed a high density 10 layer board manufacturing in a hurry, we turned to ABL Circuits. Mark and the team were a pleasure to work with, quickly understanding our requirements and offering a solution for quick turnaround fabrication and assembly at a competitive price. The assembled boards were of a high quality and delivered on time. Highly recommended.
Mark
Very nice company to work with as they are always happy to help solve any of my problems fast and good quality work. They are my number one PCB supplier.
Nigel
Excellent service, fast and efficient with excellent help during the development of the circuit design. Great pricing structure and very professional.