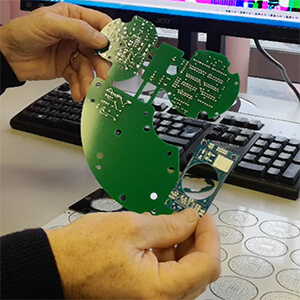 As one of the UK's leading PCB assembly and soldering companies, our comprehensive suite of cheap PCB assembly services mean you needn't involve yourself in the painstaking job of sourcing or mounting components to a fully designed and manufactured printed circuit board.
Instead, the skilled, qualified and highly trained PCB design and assembly UK team at ABL Circuits can take care of any aspect of the assembly process you'd like them to – from component procurement and mounting, to physical soldering and testing. Our staff have decades of hands-on experience in this area, and are experts at giving fully functional form to your precise briefs and specifications.
We pride ourselves on getting the job done right the first time, every time – even on our PCB assembly express and fast PCB assembly services. Moreover, our turnaround times and your satisfaction are guaranteed.
Let's take a closer look at what this part of the service involves.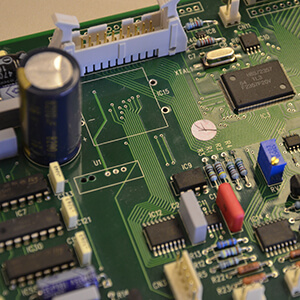 What does PCB assembly actually mean?
PCB assembly follows the design and manufacture stages of a custom printed circuit board project. Having finalised initial design work to client specifications, the builder makes the resulting blank PCB boards. The next step is sourcing and mounting all necessary ICs and other components – this is the assembly phase.
At this stage, the substrate and etched traces are 'ready to go', so to speak. However, until all the required parts are procured and soldered to their respective locations, the PCB remains a slab of unrealised potential. In order for it to do what it was designed to do, it must be carefully and accurately assembled, affixing all the necessary components in all the correct points around the circuit.
You can explore more about what PCB assembly is and our other guides for more detailed explanation of the earlier PCB design and PCB manufacturing processes.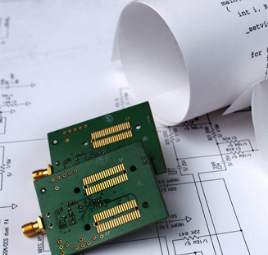 Component sourcing for PCB assembly
Sometimes, a client will prefer to be responsible for supplying these components themselves. This is often the case when using proprietary parts to produce devices for a particular brand, or in accordance with a specific patent.
For many projects, however, clients often prefer to trust the judgment of our expert assembly teams when it comes to procuring components. At ABL Circuits, whether it's a prototype PBC assembly or a full batch run, either approach is of course fine with us. We're always happy to produce and assemble PCBs using client-supplied parts, often working under strict NDA conditions as required – but we're equally comfortable with planning and sourcing the ideal component load-out for you.
If the latter is your preference, we can often liaise over bulk pricing deals to an agreed budget where appropriate. With more than 30 years of experience in our field, we're exceptionally well connected when it comes to procurement in today's fast-moving tech industry supply chain.
What skills and techniques does PCB assembly involve?
Once your components have been sourced and gathered, the next job is physically mounting everything to the PCB assembly board. There are two main approaches in this phase: using Surface Mount Technology (SMT PCB assembly), or Through-Hole Technology (THT PCB assembly).
Each technique has varying benefits for different builds and projects. Whichever method you're using, it will inevitably involve a good deal of precise, dextrous soldering work to affix your components securely and accurately. This can be achieved either manually, or via an automated machining process.
Either way, the result you're aiming for is a printed circuit board that you can rely on to perform optimally and efficiently in its designated role. Craftsmanship, experience, quality tools and keen attention to detail are all key to getting this crucial part of the PCB assembly process right every time.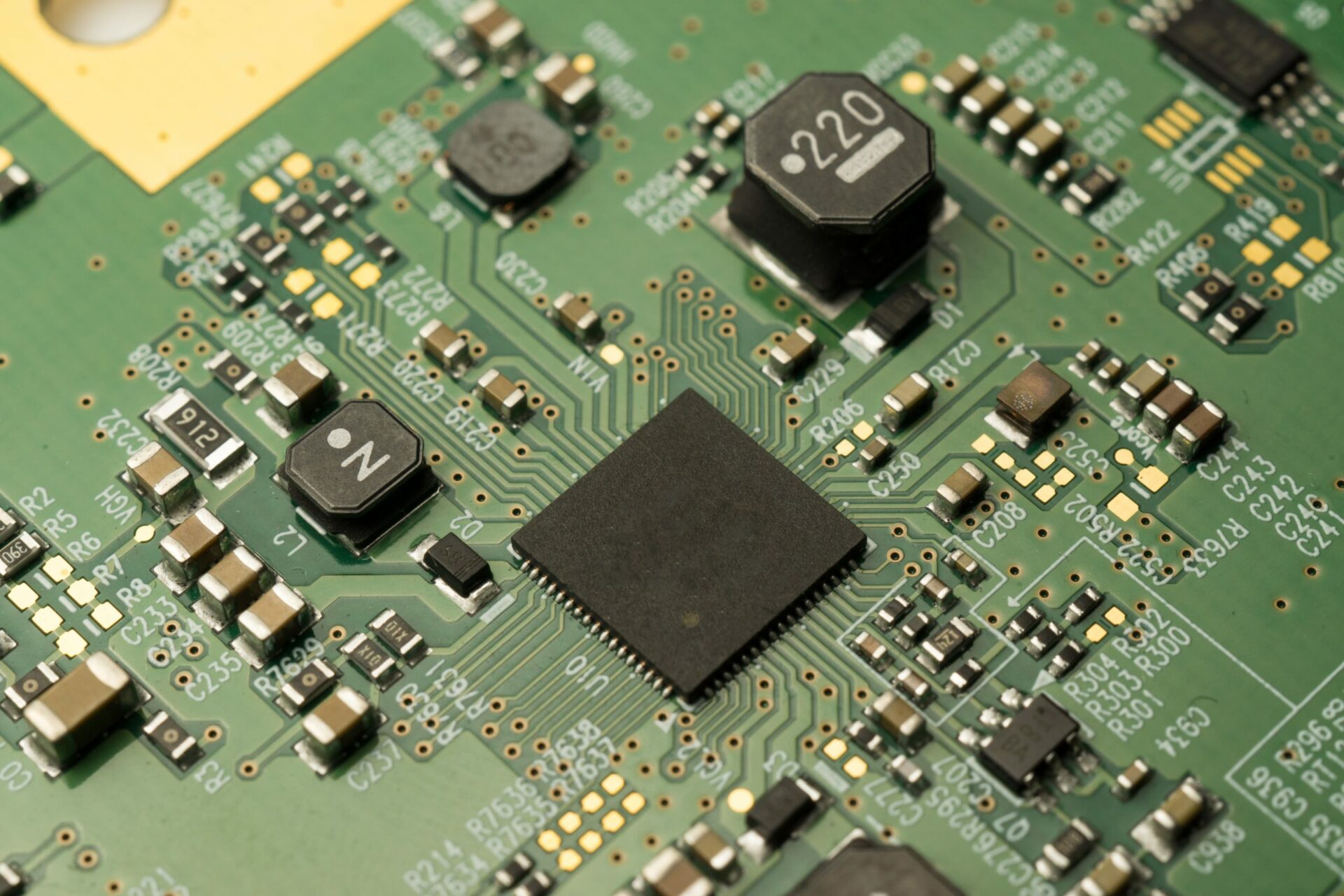 What are the main differences between SMT and THT assembly?
Surface Mount Technology (SMT) involves soldering components in their required locations directly on the board's substrate. Through-Hole Technology (THT) means passing the conductive 'legs' – fine wire leads – of your components through small apertures machined into the substrate at specific points, then soldering them to pads on the reverse face.
SMT is often preferred for applications that don't require quite such robust mechanical bonds on the finished PCB.

It's a faster process than THT, and can be made even more efficient by using a Pick And Place PCB assembly machine to arrange all the components accurately prior to soldering.
Components designed for SMT layouts also tend to be smaller and cheaper than those made for THT builds. This means that SMT is often more suitable for PCB assembly where low cost and space-saving is a priority, as the components can be arranged at higher densities.
THT can be an ideal option when a sturdier physical bond is important at component solder points. Certain types of connectors or hardware devices can benefit greatly from this, depending on their intended application.

It can take slightly longer to produce a finished circuit board using THT assembly, as there are additional steps required at both the design and manufacturing stages.
The actual soldering on a THT-assembled board can again be done entirely manually, or automated to an extent using a dedicated Insertion Mount Machine.
Components designed for THT mounting are often larger and command slightly higher prices than their SMT equivalents. This is in part because they need to be produced with the necessary conductive 'legs', such that they can be inserted and secured through the PCB substrate.
Looking for support? You can always contact a member of our team for a chat about your next project, or register your interest and receive a free, lightning fast quote for any part of a design and build process.
Frequently Asked Questions
PCB Assembly is a core component of the manufacturing process, which you can learn about in our dedicated blog: PCB manufacturing process
Yes, we can. Please submit any specific requests via our quote form and we will see how we can help!
Our reputation as one of the country's most reliable and trustworthy blank PCB manufacturers has been built up through decades of dedication to our customers and the promise that your circuit boards will be delivered "on time, every time". Whether you are ordering our bare boards or choosing our total PCB solution, we pride ourselves on offering some of the best lead times in the industry, without compromising our quality and service.
Take a look at our online quotation page and see just how competitive our prices are for your blank PCB service needs.
They are my number one PCB supplier
Mark
Very nice company to work with as they are always happy to help solve any of my problems fast and good quality work. They are my number one PCB supplier.

Fast
You will benefit from the fastest leadtimes in the UK. Your ABL Circuits PCB's will be delivered within 5 working days as standard.

Friendly
Your order will be dealt with promptly by a friendly and conscientious team, committed to providing a high level of service.

Exceptional
You will also benefit from our exceptional 8 hour same day express service for your urgent prototypes.

Experienced
The knowledge gained from 30 years of experience eliminates your risk in dealing with ABL Circuits.

Dependable
Your deadlines are critical to you and us, that's why we guarantee you will receive your boards on time, every time in perfect condition.
News, blogs & articles
Latest blogs from ABL
PCBs in Electric Vehicles: Powering the Future of Transportation
Electric Car Being Charged - Photo by Bob Osias There's no denying that electric vehicles are the future of motoring, despite the recent talk of delaying the switch. ...
Read Post
The Role of PCBs in Offshore Wind Turbines
Two white wind turbines in a field, accompanied by a blue sky The relevance and significance of offshore wind turbines continues to grow in the ongoing fight against ...
Read Post
The Crucial Role of PCBs in Aircraft Avionics and Flight Control Systems
PCBs are pushed to the limits when it comes to aircraft avionics. In aircraft, PCBs are exposed to many harsh environments, including exposure to rapidly changing ...
Read Post
See what others say
Testimonials
Nigel
Excellent service, fast and efficient with excellent help during the development of the circuit design. Great pricing structure and very professional.
CB
We have always had ABL as one of our major suppliers of PCB's. They have always proved to deliver a reliable and quality service. Combine this with the competitive price and lead time, they are a service that you can trust.
JC
ABL Circuits are very responsive and keen to deliver results. Very patient and always seem to get it right whenever required. They always think on behalf of the customer, which is key.