ABL Circuits PCB Solutions – Friendly & Conscientious Team
From design through to assembly.
Tell me more
PCB quotation
Complete our detailed form for a more accurate quotation.
Alternatively, for a quick overview, fill out the basic form below.
Fastest Lead-times in the UK
You will benefit from the fastest leadtimes in the UK. Your ABL Circuits PCB's will be delivered within 5 working days as standard.

ABL Circuits have offered a state of the art PCB Manufacturing Service for more than 30 years. We have refined our processes to ensure we can offer the highest quality PCB products in the shortest possible time.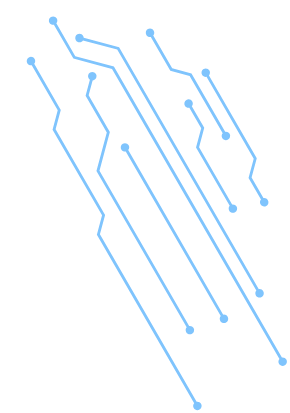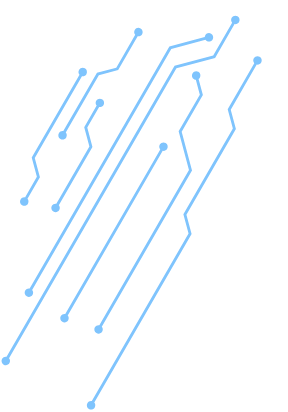 Engineered in the UK

PCB Design

Our PCB design is done by an in-house CAD team, and our entire design and production process takes place at our factory in Baldock, Hertfordshire. Engineering our circuit boards in the UK helps to ensure the quality that you need, and allows us to offer the fastest lead times of any British PCB manufacturer.

A Crucial Step in Preparing Your Specified Circuit Designs

PCB Prototypes

Our PCB prototype service is among the fastest and most reliable in the industry. At ABL Circuits, we have more than 30 years' experience in same-day delivery of working test models.

If you need to ensure the core circuits of a PCB design will function as intended on an assembled board, we can get one to you in as little as eight hours. Prototyping is a key part of a complete bespoke PCB service, and a crucial step in preparing your specified circuit designs for a full manufacturing run.

Fast PCB Prototype Manufacturing

PCB Manufacturing

ABL Circuits have an excellent reputation as one of the quickest PCB manufacturers in the country. Our efficient production facility and skilled workforce can produce PCB prototypes within 8 hours from receipt of data. As one of the country's most reliable and trustworthy PCB manufacturers, you can be rest assured your PCB prototype will be manufactured, quality checked and returned to you for your own testing or development in the shortest possible timescale.

Fully Assembled PCB

PCB Assembly

Our PCB assembly service takes away from you all the time-consuming stress of component procurement and assembly. We use our skills and expertise to produce fully assembled Printed Circuit Boards delivered to your door, providing you with a complete project management service. After designing and making your PCBs, we can either assemble boards using your own components, or we source components on your behalf.

Total PCB Solutions

We offer a PCB total solution from start to finish. All our work is carried out in-house by our experienced team who all have years of experience under their belts and the best technology and equipment at their fingertips. Based in Baldock, Hertfordshire, we are a family-run company who take great pride in providing an excellent, fast and high-quality service to a range of clients both across the UK and overseas.
Latest from ABL
Case Studies
Riding a bike can be a messy affair. Serious cyclists who want to keep their bicycles in good working order need to remove dust, grit and mud from their bike regularly. ...
Read Case Study
Spitfire flight experience enhanced at the speed of flight Spitfire flying experiences offered out of the Imperial War Museum at RAF Duxford have become more exciting ...
Read Case Study
ABL Circuits were approached when a supplier of tuning equipment for cars and car modifications was looking for a new and reliable supplier for bespoke circuit boards. ...
Read Case Study
Great quality PCBs designed & delivered.
Matthew
Great quality PCB's designed and delivered to meet our deadlines. Great communication before, during and after the design of the boards. Packaging was strong and durable. Would recommend to anyone.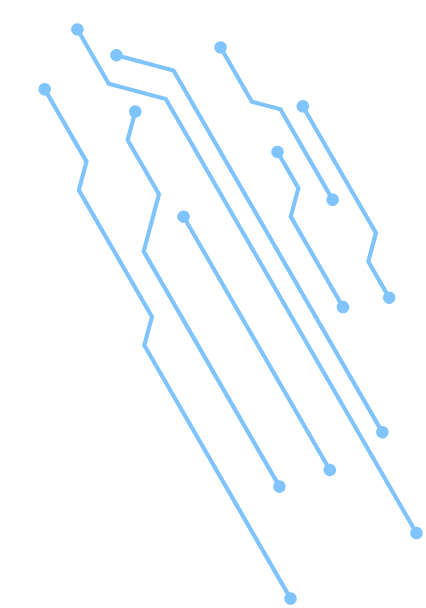 Fast
You will benefit from the fastest leadtimes in the UK. Your ABL Circuits PCB's will be delivered within 5 working days as standard.

Friendly
Your order will be dealt with promptly by a friendly and conscientious team, committed to providing a high level of service.

Exceptional
You will also benefit from our exceptional 8 hour same day express service for your urgent prototypes.

Experienced
The knowledge gained from 30 years of experience eliminates your risk in dealing with ABL Circuits.

Dependable
Your deadlines are critical to you and us, that's why we guarantee you will receive your boards on time, every time in perfect condition.
News, blogs & articles
Latest blogs from ABL
The Critical Role of PCBs in Military Radar Systems
Printed circuit boards (PCBs) play a vital role in military radar systems, acting as the backbone for the electronic components and circuitry that enable radars to ...
Read Post
The Importance of Quality Assurance for OEMs in PCB Production
Here's a claim we're confident in making: you've interacted with printed circuit boards (PCBs) in some way or another multiple times already today. In fact, you're doing ...
Read Post
PCBs in Electric Vehicles: Powering the Future of Transportation
Electric Car Being Charged - Photo by Bob Osias There's no denying that electric vehicles are the future of motoring, despite the recent talk of delaying the switch. ...
Read Post
See what others say
Testimonials
Design Director
After trying several other companies to no avail, we found ABL on the web and from the word go they handled our enquiry efficiently. We received a speedy quote which was very professional, laying out all the costs, so we ordered from them and our parts arrived as per confirmation and were exactly what we ordered. I would definitely recommend this company to anyone who has a PCB requirement and needs a reliable company.
Electronics Consultancy
When we needed a high density 10 layer board manufacturing in a hurry, we turned to ABL Circuits. Mark and the team were a pleasure to work with, quickly understanding our requirements and offering a solution for quick turnaround fabrication and assembly at a competitive price. The assembled boards were of a high quality and delivered on time. Highly recommended.
Ian - MES
First time user of ABL and placed an order for a 4 layer board with 2oz copper on all layers. Order received in 5 days and the quality of the board was excellent. Probably the best quality of board that I have received from using countless suppliers. Would definitely recommend ABL for PCB manufacture and will be using them again for my next PCB request.