PCB Manufacturing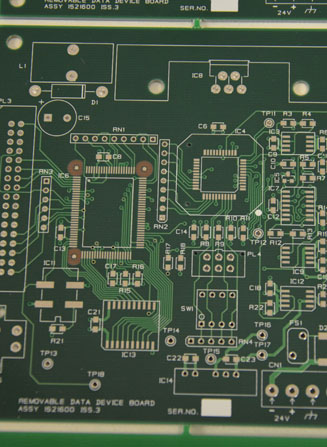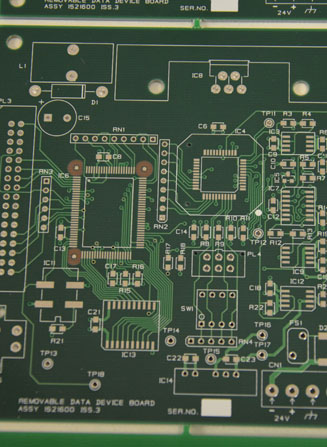 Leading UK Printed Circuit Board Manufacturer
Here at ABL Circuits we're a leading UK PCB manufacturer, with more than 37 years of experience.
We are experts in PCB manufacturing and can help you with the following:
Product Management
PCB manufacturing services
Small-scale PCB manufacturing
Large-scale PCB manufacturing
PCB fabrication
PCB solutions
And you can choose from PCB types including but not limited to:
Learn more about our PCB services here.
Whatever your needs, we can provide you with the perfect printed circuit board solution.
What you get from our PCB manufacturing services
A professional PCB manufacturing and production control service

Total commitment to quality. Your circuit boards will be produced to exacting ISO 9001-2015 standards.
PCB requirements are computerised for our control systems, which monitor every aspect of the PCB production process in our UK factory.
A friendly, efficient and highly professional team.
PCBs inspected at every stage of the manufacturing process

To guarantee your perfect PCB, our PCB manufacturing process includes rigorous examinations. Your boards receive seven different detailed inspections during the manufacturing process, while our highly skilled technicians log the inspection results, ensuring you receive the highest quality PCB possible.
Your boards can also be electronically bare-board tested on our 4-head flying probe tester, if required.
Perfect connections

Our manufacturing process ensures complete consistency, eliminating any variables. Prior to copper plating, state-of-the-art shadow line plating coats the holes in the panel with a layer of carbon, resulting in a perfect connection from one side of the board to the other, in every hole, every time.
Using the latest CNC drilling technology, our PCB manufacturing process guarantees consistently accurate drilling to your original data, every time. We can manufacture PCBs of any shape and complexity, always resulting in perfectly drilled boards.
As a crucial part of the manufacturing process, the auto-tool change head selects the correct tool to match the data and adjusts the speeds and feeds to suit. Offering both speed and precision, our state of the art tool can drill at 150,000 RPM from 0.1mm to 6.6mm.
After selecting the tool, it laser-checks the diameter, length, concentricity and the granite bed and air-bearing spindle to ensure a positional accuracy measured in microns.
A perfect PCB finish

Your boards will be photo-image resisted to ensure flawless solder-resist registration with no pad encroachment, for perfect surface-mount assembly.
All boards are then hot-air levelled or immersion-gold-plated, ensuring a flat, smooth, shiny surface is achieved to aid the assembly process.
As a UK PCB Manufacturer, we guarantee:
Standard UK PCB manufacturing
Express, same-day prototype completion in 8 hours
Fast 5-day turnaround service as standard
No minimum or maximum quantity
Contact the team today
Whether you need a complete service with design and PCB assembly, and whatever the quantity of PCBs you need, ABL Circuits can deliver.
Contact the team today online or give us a call on 01462 894 312 to discuss your particular requirements, and we'll be happy to provide you with a tailored proposal.
Want to learn more?
What exactly is PCB manufacturing?
PCB (printed circuit board) manufacturing is the fabrication of circuit boards used in electronic and electrical devices. PCBs connect components using features such as tracks and pads, etched into layers of copper, which sit between non-conductive substrates.
PCBs are used in a huge majority of electronic products, as well as electric apparatus like capacitors and transformers. Essentially, they are used everywhere and they are vital for many of the systems and devices that make our lives easier.