Can I have my printed circuit boards (PCBs) left in a panel for assembly?
For the assembly process, some machines have a minimum limit to the size of PCB they can handle. For most sizes of circuit board, we therefore supply panels with an array of several PCB in panel for assembly, either by scoring or routing out with pips. Both options have the benefit of aiding production assembly, as there is far less handling and the boards on the panels are more suitable for assembly equipment.
To enable PCBs to be removed from the panel following assembly, we will either:
score a 'V' shaped groove in both sides of the panel, leaving a thin section of substrate, or
routed out, leaving pips in place, to hold the PCB in panel for assembly. The outline is routed out and the boards are then snapped out after assembly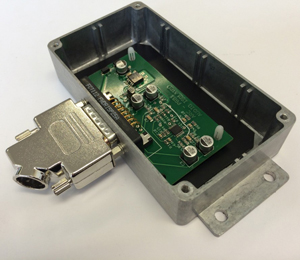 Pips need to support the individual PCBs during
assembly
. Typical spacing is between 50mm and 80mm centres, depending on the size and mass of the components being added to the PCB, with pips on the edge of each board and often just one in each corner. Please call us on
01462 417400
and we will be happy to advise on suitable spacing as required, or design the layout on your behalf.
Note that our usual handling clearance is 12mm for double-sided boards and 25mm for multi-layer PCBs.