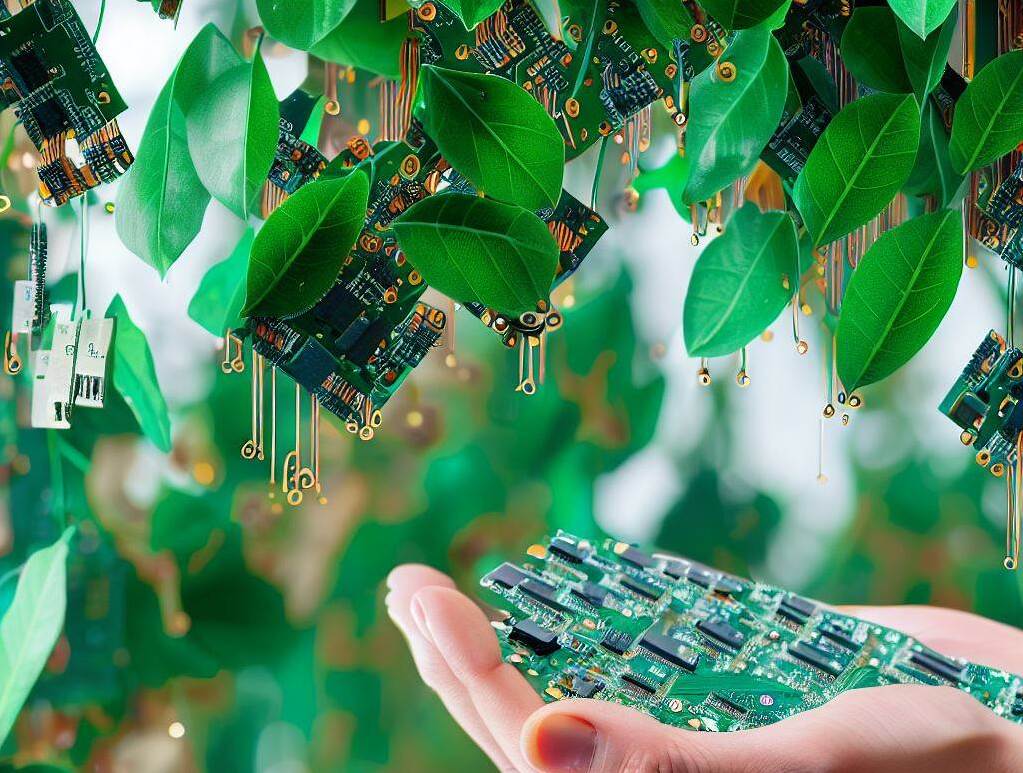 If you're looking for ways to reduce your environmental impact, local PCB sourcing can be a great place to start. Sourcing PCBs locally can reduce your business' carbon footprint, improve supply chain transparency and reduce waste.
Here, we'll explore the environmental benefits of local PCB sourcing and how sustainable PCB manufacturing can positively impact not only the environment but your business' growth too.
The problem with overseas PCB manufacturing
While it may seem more cost-effective to produce circuit boards overseas, there are several potential concerns that can arise from overseas PCB manufacturing.
China is the world's largest PCB manufacturing base – with a PCB output value of 77.69 billion US dollars in 2021. And China's PCB output value has only continued to grow over time, having surged from 19.971 billion US dollars in 2015, to 26.77 billion in 2020. While relying on overseas PCB manufacturing can appear cost-effective to your business, there are several environmental concerns associated with overseas PCB manufacturing that you should be aware of, particularly when considering your business' environmental impact.
Here are just some of the potential pitfalls around overseas PCB manufacturing that you should be aware of, and why opting for a UK-based PCB manufacturer may benefit your business.
Carbon footprint and transportation
One major environmental issue associated with overseas PCB manufacturing is the carbon emissions produced from transporting PCBs from overseas to the UK.
Transporting PCBs over long distances, particularly via air, can contribute to carbon emissions. China is the largest PCB manufacturing base and in 2018 alone Chinese flights emitted 95m tonnes of CO2, making up 13% of global aviation emissions. It's predicted that these emissions could quadruple by 2050. Carbon emissions are a significant contributor to climate change, so if you're looking to reduce your carbon emissions as a business, you may want to consider sustainable PCB manufacturing.
Equally, PCBs need to be properly packaged for transportation to protect them from damage. Improper disposal or excessive use of packaging can contribute unnecessary waste and pollution to the environment. PCBs should be carefully handled due to their delicate components. If they're not packaged well for transportation, this could run the risk of electronic waste generation and the release of hazardous materials into the environment.
Local PCB sourcing uses less transportation and travels a much shorter distance resulting in fewer transportation emissions.
Material sourcing and waste management
You'll know firsthand that one of the most important elements of a printed circuit board is its components. Choosing suitable and reliable components is vital for the best functionality and performance of a PCB. But have you considered the environmental impact of these materials and how you can source components sustainably? PCBs are made up of a complex combination of hazardous materials – approximately 40% of metals, 30% of plastics and 30% of ceramic. If not disposed of correctly, these materials can be hazardous to the environment.
To source your PCB materials sustainably, you'll need to consider both the environmental and social impact of the components. Try to run an assessment of your suppliers to determine their commitment to sustainability. If you opt for an overseas supplier, you're likely to have less insight into the environmental regulations of the country they're located in, than you would when choosing a UK-based PCB manufacturer. 
By opting for local PCB manufacturing, you should gain complete transparency of the supply chain, from the origin of the components to how these materials are disposed of. PCB manufacturing should promote the recycling and reuse of components and materials where possible. If you choose a PCB supplier that is local to you, you'll gain insight into its sustainability practices more so than PCBs being produced overseas. You can ask them about their supply chain and waste management practices, to ensure they're adhering to environmental regulations.
Benefits of local PCB manufacturing
As mentioned, opting for local PCB manufacturing instead of overseas has several environmental benefits to help you on the road to sustainability. But there are other benefits to UK-based PCB manufacturers to consider too.
Here are just some of the benefits of local PCB sourcing:
Quick turnaround: Say goodbye to delays and slow shipping times with local PCB manufacturing. Opting for a local manufacturer allows for quicker turnaround times which is ideal when there's a deadline you need to meet.
Customer relationship: If a PCB manufacturer is local to you, this allows for stronger communication and collaboration throughout the manufacturing process. You can build a strong relationship with them, have face-to-face meetings and on-site visits and resolve any issues quickly.
Flexibility: Local manufacturers usually offer you greater flexibility and customisation. They may be able to accommodate specific design requirements and your individual needs, and make adjustments during the production process where needed. This can be ideal when working on projects with certain specifications.
Savings: While local PCB sourcing may not appear the most affordable option upfront, you can save yourself money long term. You'll avoid any shipping delays you'd expect from overseas suppliers, as well as potential quality issues or errors that could arise from overseas manufacturing.
Quality and compliance
With a UK-based PCB manufacturer, you can be assured that the highest standards are maintained. UK-based PCB manufacturers like ABL Circuits will be up-to-date with the latest industry regulations, so you'll know they're meeting the highest standards.
Here at ABL Circuits, we are RoHS compliant and ISO 9001-2015 accredited, so we're fully committed to offering you the highest levels of manufacturing and production. You can feel confident that you'll receive the best possible service and PCB products.
Supply chain diversification
If you're looking to mitigate supply chain risks, from trade disputes to natural disasters, supply chain diversification may benefit you. Having multiple sources can ensure a continuous supply of PCBs, as well as competitive pricing and flexibility that allows you to adapt to your customers' demands and changing market conditions. A diverse supply chain can be more adaptable to changes in the market, and offer faster responses to changing customer demands.
For more information, check out our in-depth article on supply chain diversification.
ABL Circuits: your eco-friendly PCB partner
With over 30 years in the industry, we like to think we do PCB manufacturing the right way. Say goodbye to the miscommunication and delays that can come with ordering from overseas suppliers. With ABL Circuits, you'll receive the best possible service every time.
Sustainable PCB manufacturing is at the heart of what we do. Our attention to detail is where we exceed other PCB assembly companies, to minimise waste production and ensure the highest quality.
Choosing a UK-based PCB manufacturer can reduce your carbon footprint, and save you time and effort too. We aim to get your single sided or plated through hole circuit board produced within five working days, so you can avoid the wait times you'd expect from an overseas supplier.
With our ISO 9001-2000 accreditation, you can be confident that you'll receive the highest quality manufacturing and production every time. We don't settle for less.
Request a quote for your PCB needs
If you're looking for sustainable PCB manufacturing, look no further than ABL Circuits. Get a free quote to find out how we can support you. Prefer to chat with a member of our team? Contact us today.