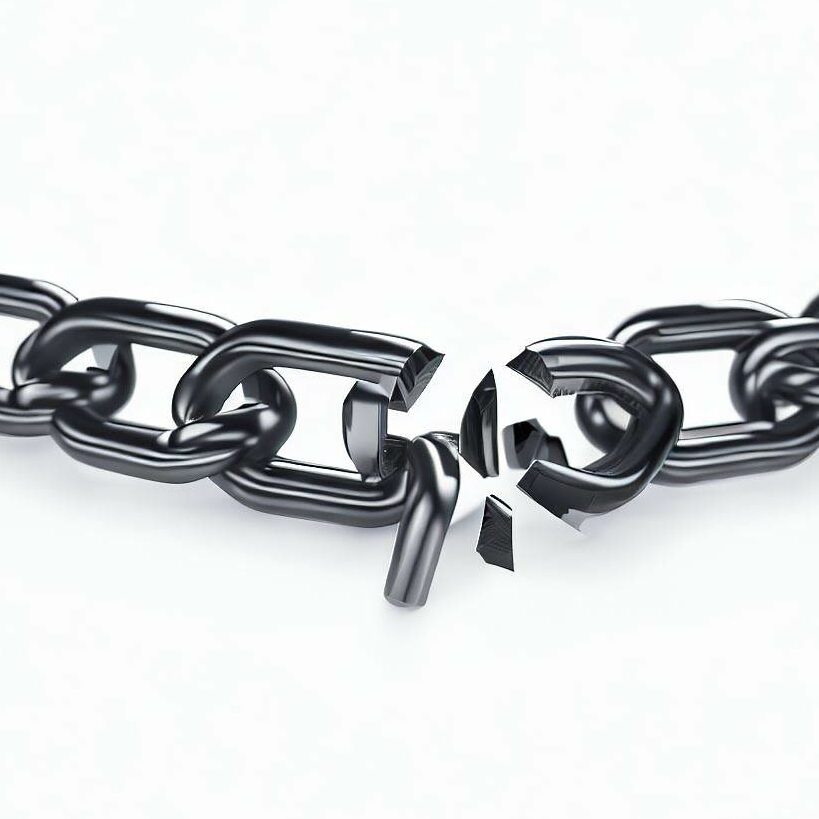 With all businesses reliant on others in some form, the supply chain must be as effective and efficient as possible. Unfortunately, supply chain challenges do arise, and when not addressed quickly they can have a devastating knock-on effect, especially for original equipment manufacturers (OEMs).
From delays with sourcing raw materials to uncertainties caused by geopolitics, challenges can arise from any stage of the supply chain. To mitigate risk, it's important to have strategies and practices in place.
In this post, we're going to explore the supply chain challenges OEMs face and what your organisation can do to tackle them head-on to keep negative impacts to a minimum.
Understanding the current supply chain challenges
OEMs operate in a complex and ever-evolving industry, producing plenty of challenges. However, several high-profile supply chain-related challenges have led to disruptions over the past few years.
Shortages of raw materials
Demand usually comes in peaks and troughs, and during recent years there has been an increase in demand. That alone can lead to a shortage of materials, but when coupled with other issues such as a shortage of earth metals and other components, geopolitical tensions, natural disasters and production limitations, it can result in a huge backlog. As a result, there have been huge problems related to the shortage of raw materials.
Logistical delays
The logistics involved with OEMs are complex, and when any link in the supply chain experiences issues it will have a knock-on effect. There have been plenty of well-documented logistical delays in recent years, partially due to the aftermath of the UK leaving the European Union and subsequent staffing and customs issues. But this isn't the only reason, with infrastructure, shipping, warehousing, inventory management and disruptions to transport networks all contributing.
Geopolitical reasons
The supply chain is one of the first to feel the effects of geopolitical strain caused by trade disputes, tariffs, uncertainties, regulations and war. These will all lead to increased costs and delays which will have a huge impact on OEMs.
Quality control
Manufacturing electronics requires quality, precision and compliance. When these three factors aren't met, at any point during the supply chain, it can lead to problems. Quality control processes are vital to ensure compliance at all times.
Visibility, communication and collaboration
Due to the complexity of the industry, ensuring end-to-end visibility can be difficult. This can lead to issues with stakeholders, suppliers, distributors and anyone else involved in the supply chain. A lack of visibility is often caused by poor communication and collaboration and can be frustrating.
The impact of COVID-19 on the supply chain
The Covid-19 pandemic had a catastrophic impact on the supply chain, especially between 2020 and 2021, with the global semiconductor shortage. Lockdown restrictions meant many parts of the supply chain closed completely for some time, and when allowed to reopen required new processes that limited production and efficiency. This exacerbated challenges that have always been there and introduced new ones that many businesses and industries hadn't prepared for. These included:
A sharp increase in the demand for tech, partly due to lockdowns keeping people at home and due to the increase in working from home
Health and safety concerns
Staffing shortages
Supplier reliability issues
Transportation challenges
A shortage of raw materials
Now, as the world adjusts and Covid-19 becomes less of a public risk, many parts of the supply chain have evolved and the issues involved have a smaller impact. But that's not to say that industries aren't still experiencing the effects. One major takeaway is that many businesses no longer have a dependency on single sourcing. While sourcing from a single supplier can ensure lower costs, it does mean the impact is bigger when issues arise, such as when factories are forced to cease operations. As a result, businesses are now diversifying how they source materials to prevent similar challenges in the future. OEMs are now more likely to have multiple suppliers across different countries and continents to lessen downtime caused by the supply chain.
The role of electric vehicle battery supply in the supply chain
Due to the way they're produced, the batteries used in electric vehicles are both expensive and time-consuming to produce and rely on a huge number of resources. The battery is the single most expensive (and important) component of an electric car, and as the demand for EVs increases, naturally so too does the need for batteries.
Several supply chain issues can arise that will affect the production of EV batteries. These include:
Raw materials – certain raw materials are needed in the production of EV batteries, including cobalt, nickel, manganese, graphite and lithium. These materials are only available in specific regions, which means issues within these regions can cause significant delays. The extraction and processing of these materials can also be time-consuming – and therefore expensive.
Scalability – Many European governments are banning the sale of new internal combustion engine (ICE) vehicles from around 2030, which means the demand for EVs is increasing. As a result, manufacturers face issues related to meeting that demand. OEMs are having to increase production while ensuring quality and compliance standards are met.
Innovation – The electric vehicle industry is still in its relative infancy, especially when compared to the rest of the automotive industry. As a result, and as technology advances, innovations are happening all the time, including with EV batteries. This is particularly important when it comes to size, weight and range, to ensure customers are satisfied with how far an EV can travel on a single charge. New EV battery tech, such as the introduction of silicon anodes and sodium-ion batteries, can lead to challenges related to reliability and cost.
A report by Prosperous America also notes that the US is behind Europe and Asia in the production of EV batteries due to supply chain issues. It also notes that a lack of investment has prevented the US from mining the raw materials needed for battery production.
Strategies to overcome supply chain challenges
Having effective strategies in place for overcoming supply chain issues is vital, as it ensures any disruptions have a minimal impact on electronic manufacturing and, as a result, revenue and profits.
Below are just a few of the strategies you can implement at your OEM to mitigate risk.
Build long-term relationships with suppliers
By building long-term relationships with suppliers you'll increase reliability, improve quality, shorten lead times and reduce costs. You'll also position your business to work collaboratively with suppliers which can result in a product and service that more closely matches your needs.
Collaborate with other OEMs
By collaborating with other OEMs you can support each other if you're let down by the supply chain. Not only this, but collaboration can speed up innovation and improve standards.
Invest in research and development
Continuous research and development can help speed up processes, save costs and discover new ways of working. This can help streamline the supply chain and may help your organisation to become more self-reliant.
Introduce more automation
Using tech to increase automation helps to improve the supply chain by being more efficient, accurate and responsive. This includes the use of AI, cloud-based computing and robotics. It reduces human error, improves productivity and allows your organisation to be far more reactive in the event of any issues.
The importance of supply chain diversification
As we've already highlighted, relying on a limited number of suppliers is one of the reasons why an issue with the supply chain can cause huge delays. For example, 70% of all cobalt mined worldwide comes from the Democratic Republic of Congo, which is a key material for EV battery production. That means, should this part of the supply chain experience challenges, the impact on the production of EV batteries would be felt globally.
In recent years, Russia, Australia, Canada and the Philippines have increased their output of cobalt. It's even possible to mine cobalt in the UK and the USA, and a 19th century cobalt mine was discovered in Cheshire, England. However, there are no plans to mine what small deposits may be left in the UK. What this does show is that, with investment, it is possible to reduce the supply chain's reliance on a single source.
It also improves the resilience of the supply chain. If an OEM has multiple suppliers, should one experience issues then there's an alternative to hand, which prevents delays.
Another benefit to working with multiple suppliers is you can source more affordable materials. Prices often fluctuate, and if you have a broad range of suppliers you'll also have a greater choice when it comes to price – something that is vital during a time when profit margins are razor thin. Plus, when suppliers know they're not the only ones, it can ensure more competitive pricing. Similarly, it also helps them to keep a higher level of quality and service and consistently meet your needs.
The role of demand forecasting
Demand forecasting is the process of using data to determine the number of goods and/or services that will be needed by customers in the future. The sort of data your business would use includes:
Sales data
Market trends
Customer insights
Sales team projections
Financial metrics
Industry insights
This will then put your OEM in a position to order accurately, optimise inventory, refine production schedules, ensure capacity, allocate resources and more. You're also able to plan for potential issues and delays and have the relevant strategies in place to deal with any problems that may arise.
It's important to collaborate on this process, with input from stakeholders, the sales team, the marketing team, suppliers, customer services and your customers themselves. This ensures that you have as much data as possible and increases communication, visibility and reliability.
The need for a contingency plan
A contingency plan, also known as a backup plan, is proactively ensuring you still have a strategy in place should something happen that disrupts the supply chain. Having a plan B ensures that your OEM can continue production by responding quickly and effectively to issues. There may be a need for several contingency plans depending on the number of risks, and could include any of the following:
Alternative suppliers
Multiple transportation options
Flexible manufacturing processes
Contingency plans are vital for minimising risk, which could include downtime, loss of stock, damage to your equipment, loss of reputation or fines due to non-compliance. Each of these will negatively impact revenue and profitability and potentially cause irreparable damage to your business.
Avoiding overselling and overpromising
Strong inventory management ensures your OEM maintains an appropriate level of stock to meet fluctuating customer demand. It allows you to swiftly fulfil orders and avoids souring relationships by not overpromising.
Demand forecasting plays an important role in inventory management, along with the ability to track stock in real time. This requires solid communication and transparency.
For more information check out our blog post on how OEMs can improve operations in 2023 and beyond.
How ABL Circuits can help
ABL Circuits provides a range of services that can help your OEM overcome issues. We use our experience and expertise to offer quality service without delays. We have strong and stable relationships with suppliers to ensure no disruption to the supply chain.
We also have agile manufacturing capabilities so we can meet the demands of your OEM and evolving market trends.
ABL Circuits' PCB design, prototypes and manufacturing services
Part of our service includes PCB design, prototyping and manufacturing services. We can quickly produce prototypes to iterate and validate designs, which reduces the time it takes to get to market. We ensure rigorous testing to identify and rectify issues, with quality always at the forefront. We also offer customisation and design support to help make your ideas functional.
The benefits of local PCB sourcing with ABL Circuits
Sourcing PCBs from a local supplier like ABL Circuits has a range of benefits for your OEM:
Diversifies your suppliers to prevent supply chain issues
Greater supply chain flexibility
More transparency and communication
Reduces long lead times
Reduces waste and improves recycling
Lowers your carbon footprint
If you're looking for support with PCB design and manufacturing, get a free trial today and enhance your product with ABL Circuits.